RoboDrummer
RoboDrummer is a mobile drummer that fits in you pocket. Super easy for guitarists and singers to jam along with but powerful enough to create entire songs. Created by Rollerchimp for the iPad and iPhone.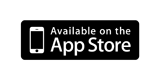 + Instant beats in your pocket
+ The perfect drummer for any jam session
+ 800 Hand Crafted beats
+ 22 Different Styles
+ Build your own song structures
+ Share your beats as midi, text or audio files.
+ Print out your beats for your next rehearsal
+ Export your premade beats straight into DrumStudio
+ Or just give RoboDrummer a personality and let him play.
+ Download your free copy today!